When researching material for our exhibition Beyond the stage : aspects of performing arts in South Australia, 1914–1936 connections were made between the South Australia musical community one hundred years ago and working musicians of today.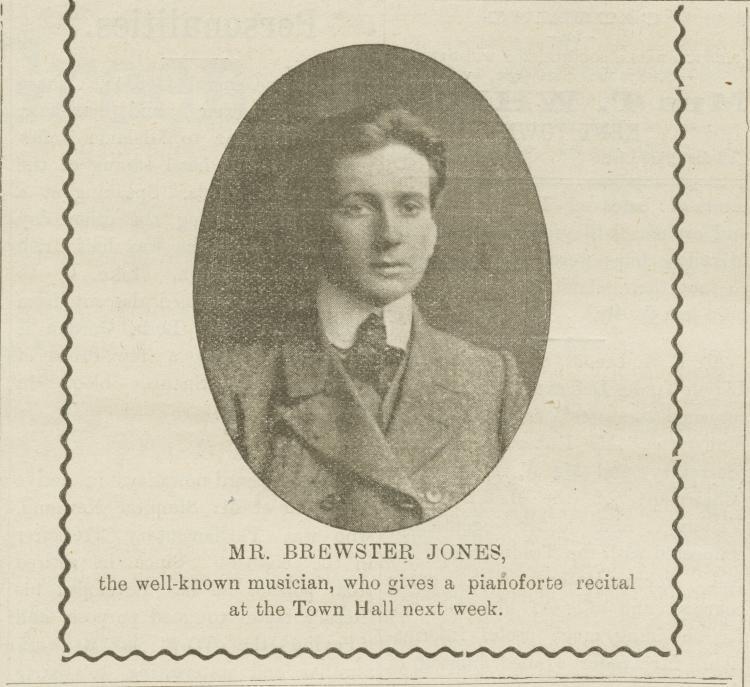 A schoolmaster's son born at Black Rock in 1887, Hooper Brewster-Jones came to Adelaide at just 13 years of age to study piano at the Elder Conservatorium of Music. In 1906 he won the Elder Scholarship to the Royal College of Music in London where he studied composition, chamber music and piano. Returning to SA in 1909 to perform and teach, he married German lieder specialist Gerta Homburg the following year.
He formed the Brewster-Jones Symphony Orchestra, South Australia's only symphony orchestra working during WWI, which by 1920 numbered seventy players.
He worked with the ABC as a pianist and a lecturer on radio, and was music critic for the Advertiser. Although retired, on 8 July 1949 he performed Mozart's Piano concerto No 20 in D Minor with his son's string orchestra. It was a fine performance, but fifteen minutes later he died from a heart attack.
Hooper Brewster-Jones, South Australia's most significant musical influence of his era, is the grandfather of Rick and John Brewster of the rock group The Angels, previously known as the Keystone Angels and the Moonshine Jug and String Band.
Written by Mark Gilbert, Librarian