The Queen's visit in 1954 was the first visit by a reigning monarch to Australia, and there were many events in South Australia, on 26 February and from 18 to 26 March as published in a 203 page book on the Royal Visit 1954.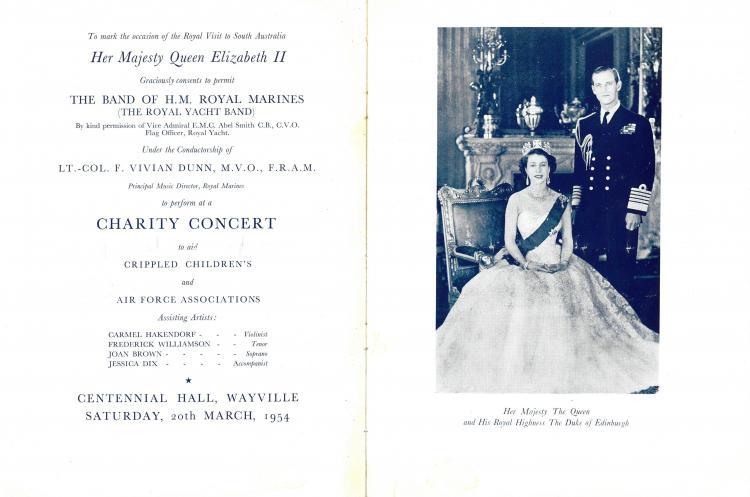 The logistics of organising a three day royal visit are on show in a 60 page booklet and maps South Australian itinerary: traffic arrangements 1963 compiled by an eight member South Australian Royal Visit Traffic Committee. A selection of pages from the booklet shows the detail required in wrangling MTT public transport, country bus services, barricading of streets, parking restrictions, and a school children's assembly at Victoria Park racecourse.
The bells of St Peter's Cathedral rang out at 10.15 on Sunday 3 March 1974 when Queen Elizabeth and the Duke of Edinburgh attended a service for morning prayer.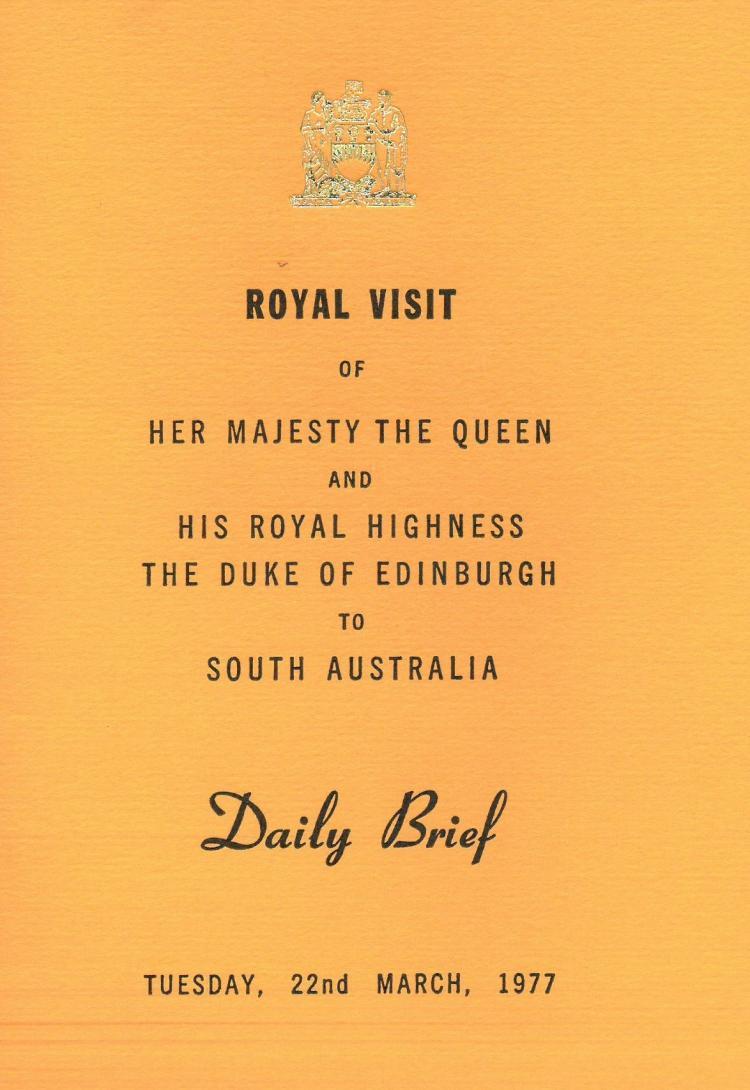 The Library has the official programs for the visits in October 1981, March 1986 and February 1992, which are listed among other visits in the Library catalogue on the subject of travel to South Australia.
Other books of interest are: Her Majesty: fifty regal years by Brian Hoey in 2001, Monarch by long time royal writer Robert Lacey in 2002, Queen and country by William Shawcross in 2002 to accompany a television series, The monarchy: an oral biography of Elizabeth II by Deborah Hart Strober and Gerald S Strober in 2002, Her Majesty Queen Elizabeth II to celebrate the platinum jubilee by Brian Hoey in 2022 and Uncommon reader by Alan Bennett - a small format 122 page work of fiction published in 2007 in which Bennett has the Queen becoming such an avid reader that it spills over into her official duties. 
The State Library also has many photographs of royal visits to South Australia, including by noted commercial photographer Vic Grimmett and from the Arthur Photographic Studio of Mt Gambier. 
You can also see photos by State Library staff during the 1977 visit as the Queen was shown around by Premier Don Dunstan, and some images from 1952 when it was proclaimed in Adelaide that Elizabeth was the new Queen.
In 1963 the Queen visited the Holden factory in Elizabeth and the Library holds some film footage from this visit on our YouTube site.