Conservation Officer, Amalia, has been performing treatments on selected collection items in a home studio since the State Library temporarily closed in March.
Amalia is studying a Master of Cultural Materials Conservation through the University of Melbourne, giving her even more reason to maintain a physical connection with collections during the closure.
One of the items that Amalia has been treating is a printed map of the Tanami Goldfield in 1909 by the intrepid South Australian government geologist H. Y. L. Brown on his last major expedition. The Northern Territory was part of South Australia until 1911.
The map was in very poor condition, with tears along the folding lines, surface grime and stains. The tears had been repaired in the past with sticky tape.

Map before treatment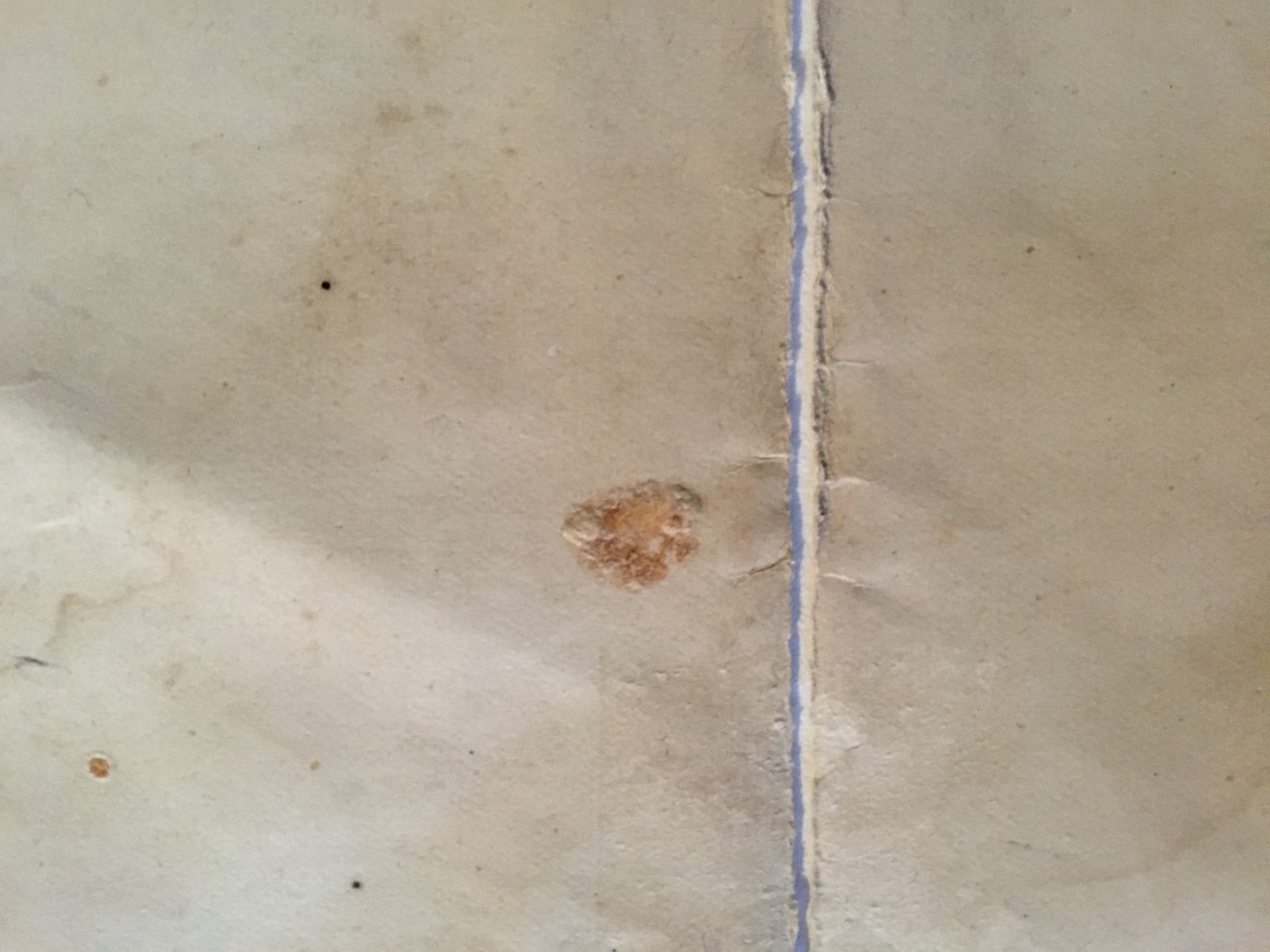 Detail of area showing accretions, adhesive residue and paper skinning caused by the peeling of the pressure-sensitive tape (verso)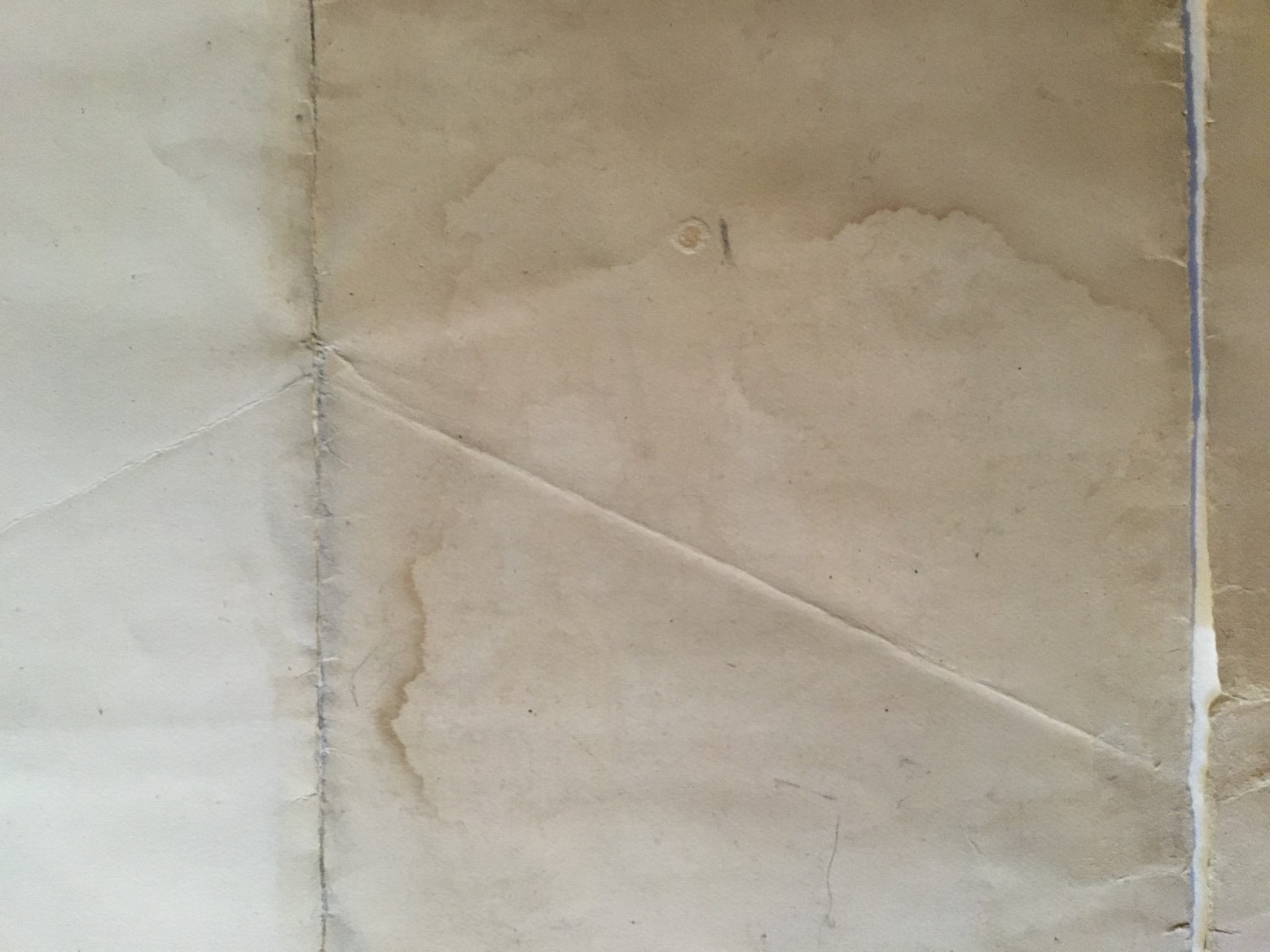 Detail of discolouration, ingrained grime and tideline stains (verso)
Handling and treating material over 100 years old is intricate and time-consuming work. The conservation treatments required to return the Tanami map back to near original condition were performed over three weeks.

Solubility test on the media

Map viewed under UV light
Amalia started the process by performing tests on the paper and determined that it would be safe to wash the map, supported by a sheet of Reemay®, in warm deionised water. After placing it on a sheet of Perspex, Amalia further reduced the stains, adhesive residue and other accretions with separate applications of solutions of 2% methylcellulose in deionised water and 5% Klucel G (hydroxypropyl cellulose) in ethanol using a soft brush.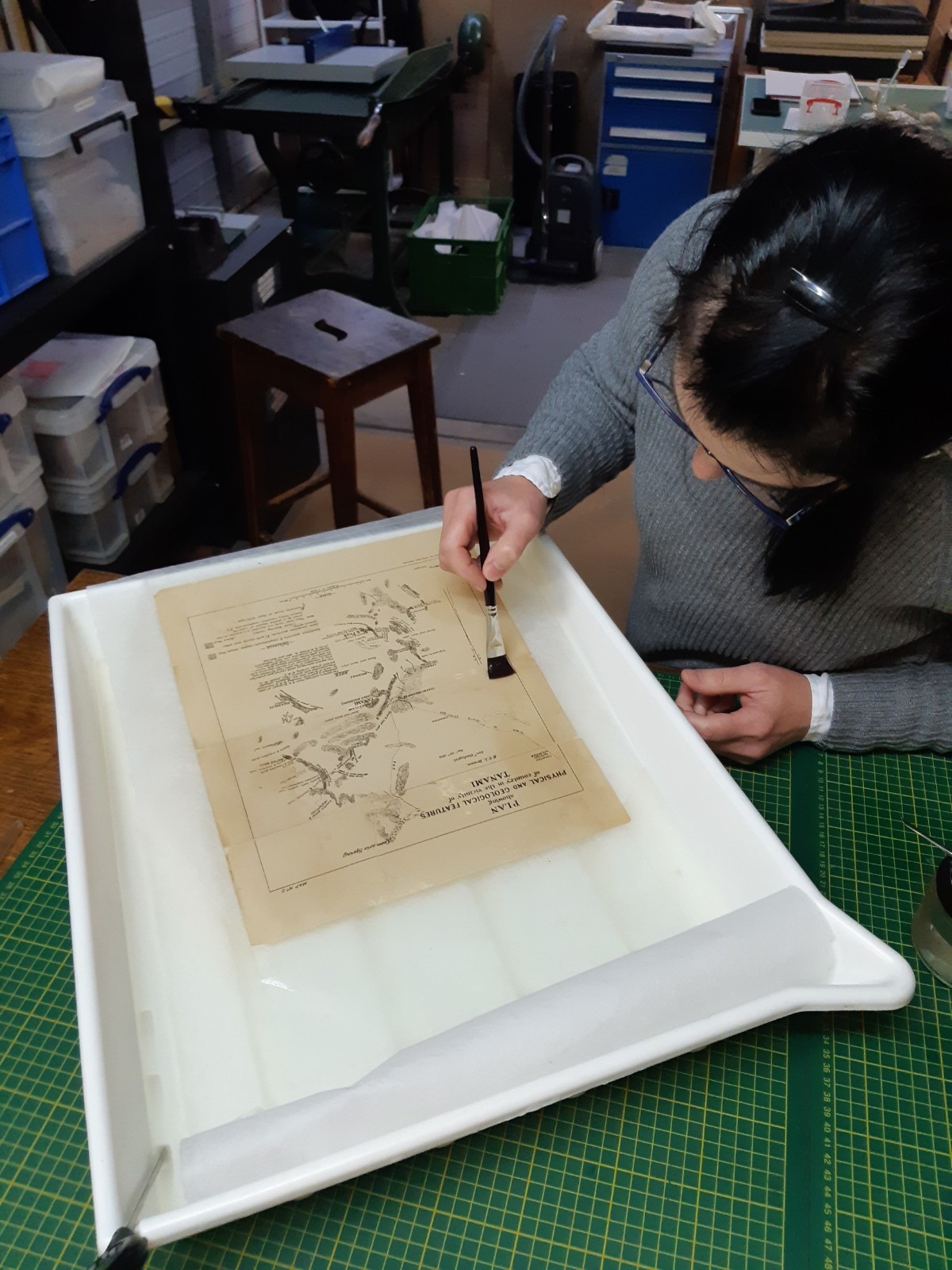 The map during washing and stain reduction
To repair the tears Amalia used Japanese tissue paper and wheat starch paste. A full lining of the map potentially could have caused distortion over time. Finally, the map was flattened in a press for six days, between Reemay® and layers of blotting paper, which were replaced regularly.
Amalia found working on the map interesting from both a historical and professional perspective. She really enjoyed learning more about the Tanami region and the people involved in the expedition, including W.R. Murray, the government surveyor and Alfred Vaughan, the government photolithographer. Though the conservation treatments of washing and stain reduction were very tricky, Amalia was delighted to see the condition of the material improve so much in appearance and strength.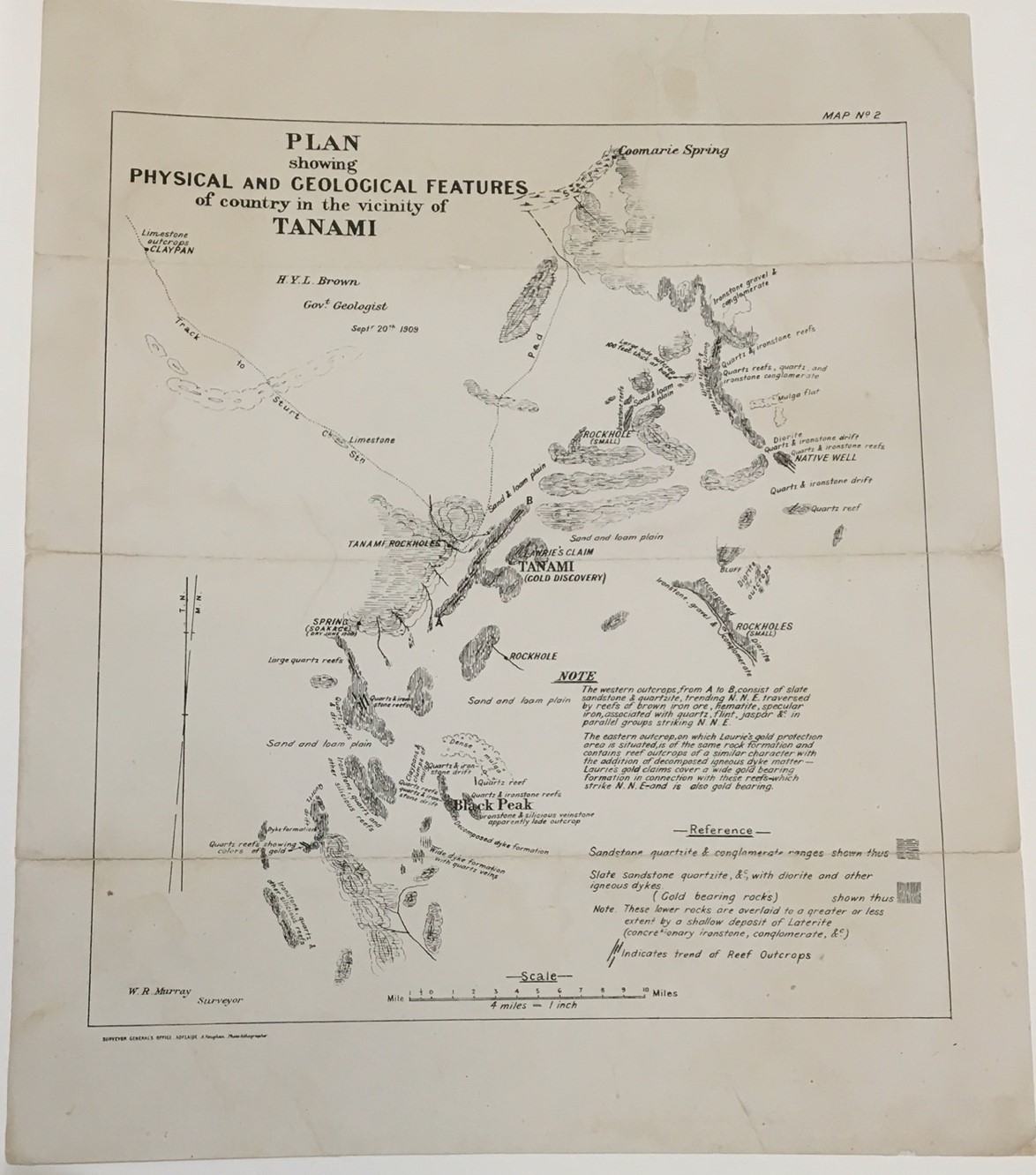 Map after treatment
When staff return to the State Library the map will be scanned so that it can be made available online for the first time. Future researchers will also be able to handle the map – which will be housed in a Mylar sleeve to protect it and Amalia's painstaking work.