Think about a moment celebrated with that special bottle of wine. Whether it was a Sparkling Rhine Gold or Grange Hermitage, a reminder of that moment is also being preserved in the State Library in a not so fluid kind of way.
My name is Peter Zajicek and as Senior Conservator, at the State Library, my main work relates to the preservation of the Library's heritage collections, from specific conservation treatments through to exhibition installations.
When the Library temporarily closed in March 2020, a number of us were tasked with a project very dear to my heart – the preservation of wine labels! Besides their sentimental value, they are a time capsule of winemakers' history, especially as some of the wineries no longer exist, and an important record of the use of graphic design to market one of South Australia's signature industries.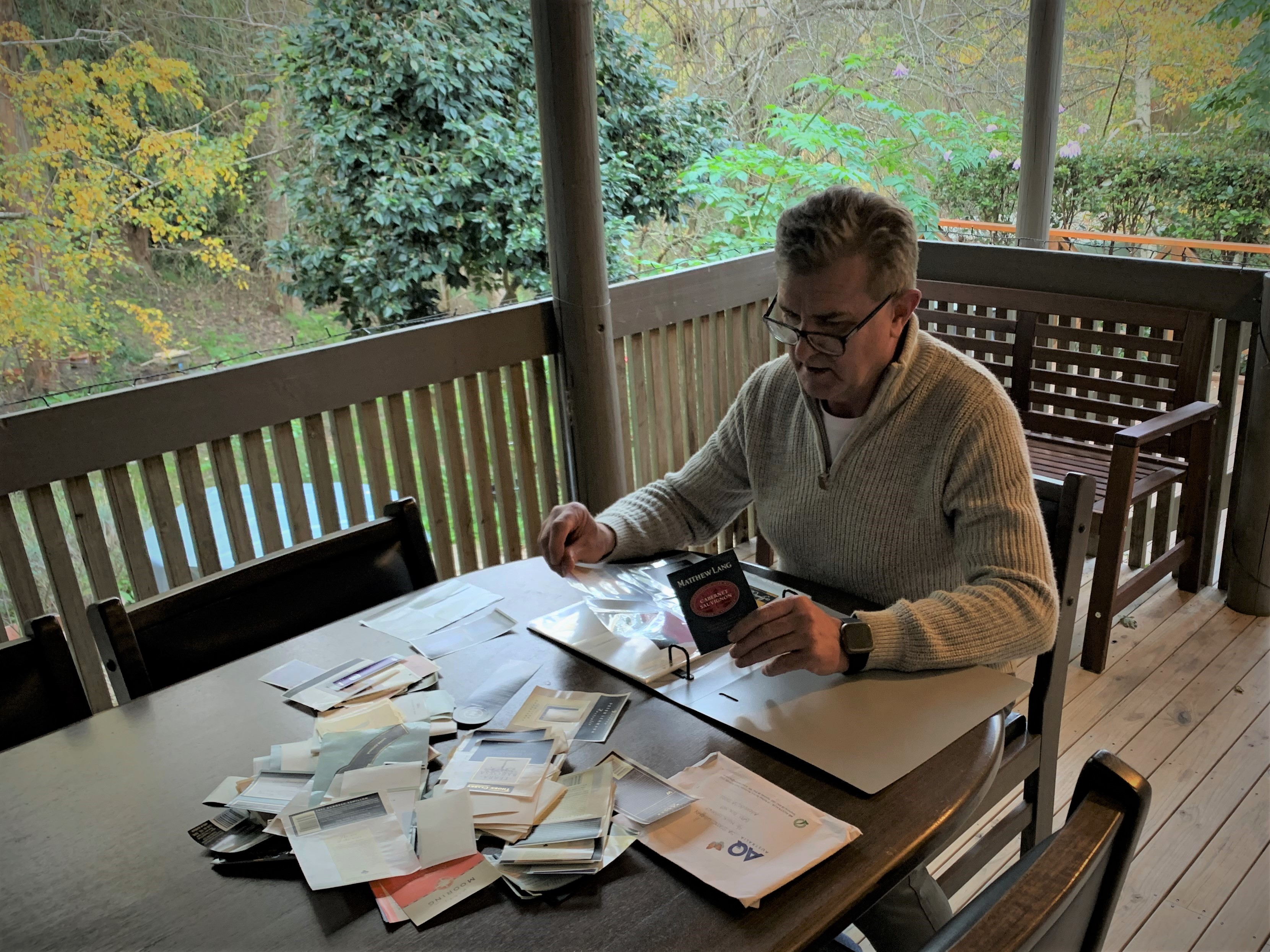 Peter Zajicek with wine labels
Back in the 1970s, the Library began acquiring wine labels through the generous donation of a label collecting club as well as private individuals. There are approximately 86 bound albums of labels, predominantly from South Australian wineries but also some interstate and international companies. Some of the labels are considered quite valuable.  
In recent years the Library had developed a rather large backlog of un-used labels received directly from wineries. To begin the process of preserving this unique collection, my colleagues and I are sorting them alphabetically by the winery's name and then by the wine variety. I have seven boxes, each containing about 40 envelopes. Each envelope contains around 160 labels - about 46,000 labels in all. Think about doing this at home on your dining table!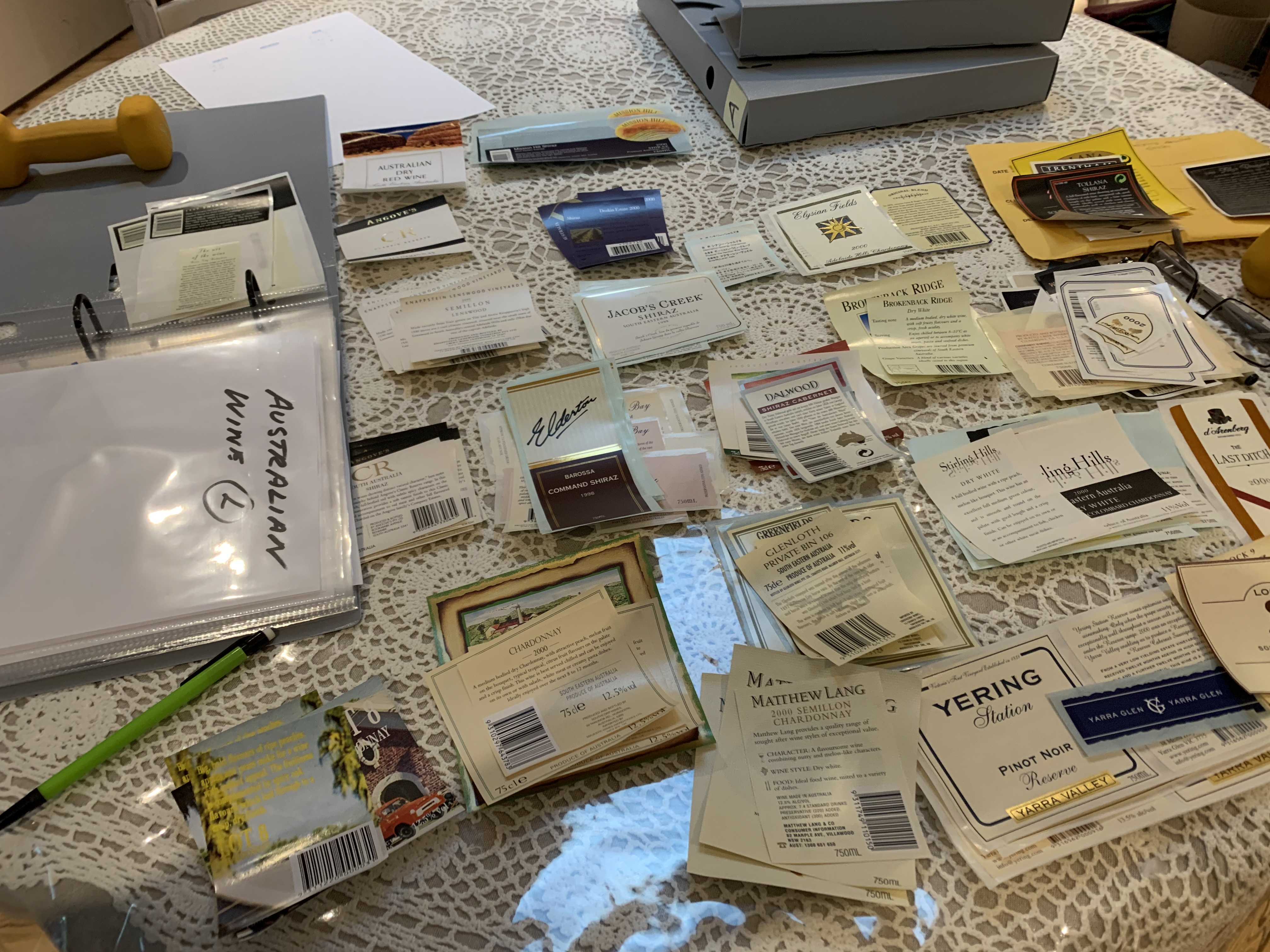 Wine labels from the State Library collection
When we return to the Library our individual sorting efforts will be consolidated into a single sequence in polypropylene sleeves and folders. Ultimately, the labels will be digitised and made available online for anyone to browse.
So, this weekend when you open that bottle of wine, give a thought to the label and wonder if the Library has it in the collection. We probably do!
Article written by Peter Zajicek, Senior Conservator.