To celebrate NAIDOC Week 2022, we're taking a look at the Baptist Church missions collections from Yuendumu.
In October last year Jamie Hampton, State Library Indigenous Collections Officer, travelled over 1,800km to the central desert community of Yuendumu, to work with the Baptist Church missions around their important cultural collections.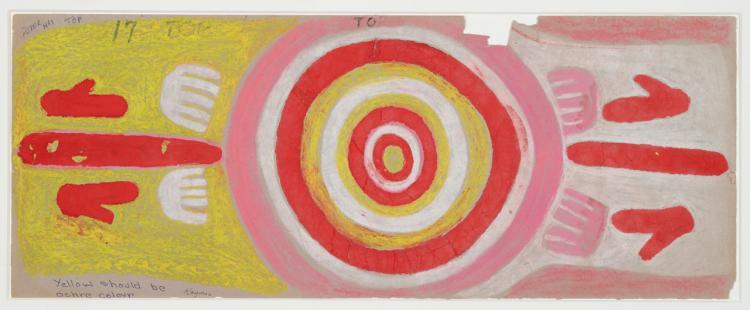 These collections date from 1948 to the present and include important documents around the history of the Yuendumu community in the Northern Territory. Community elders and Baptist Church staff were concerned with the safety and preservation of these collections due to the harsh desert environment and this ultimately saw the collection donated to the State Library of South Australia.
The State Library has also started a Warlpiri oral history project, recording important stories of Warlpiri elders.
Since the donation, Jamie Hampton and State Library Senior Conservator Peter Zajicek have been working hard to preserve and care for these important collections. They have worked with the Warlpiri project men's group interacting on several occasions.
This collection represents the rich history and culture of the Yuendumu community, including materials such as family trees, the original Yuendumu church stained glass window drawings, and important ceremonial recordings.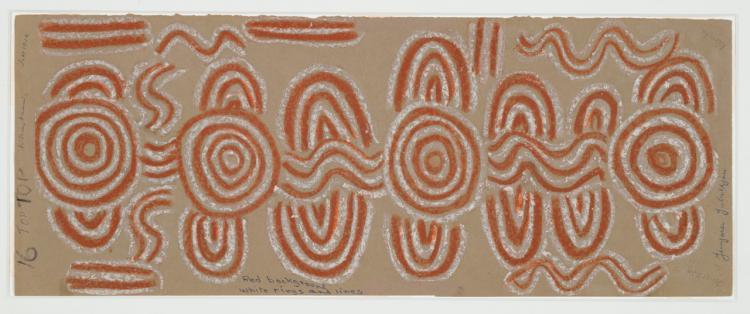 The State Library of South Australia plays a vital role in helping Aboriginal communities preserve their cultural heritage material and we look forward to continuing to work with the Warlpiri project men's and women's groups.
Written by Jamie Hampton, Indigenous Collections Officer