Celebrating NAIDOC week we welcomed members of the Aboriginal Reference Group, their friends, staff from State Records SA, and State Library of South Australia to a morning tea 'For Our Elders'.  
On display was a selection of published and archival records from the State Library of South Australia's collection.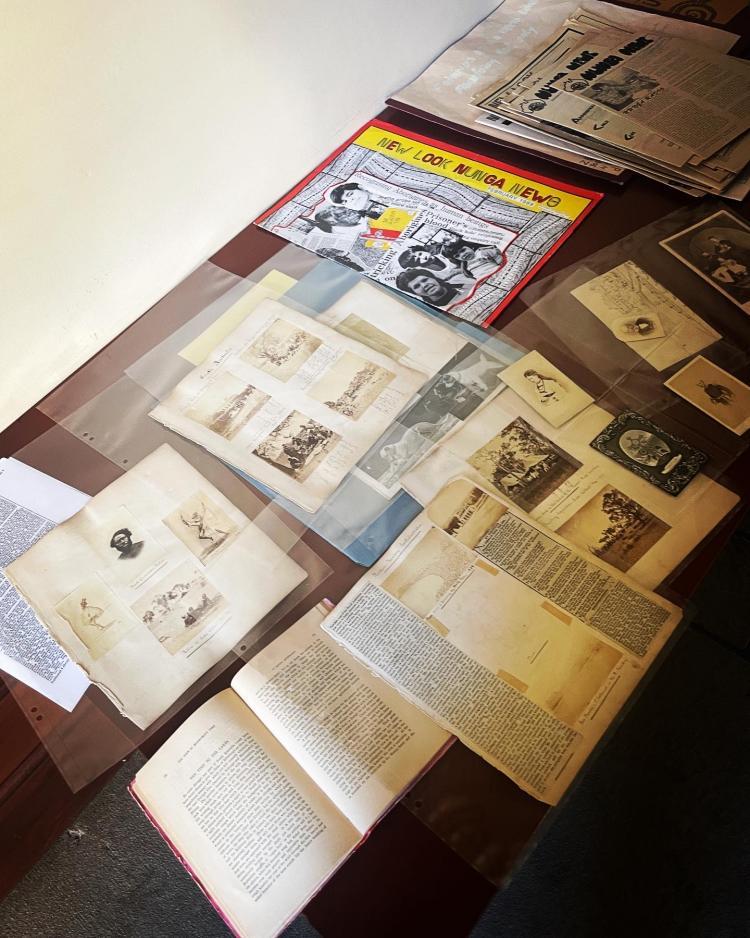 Many of the images and publications on display showed the family and friends of those present. The morning tea was a great opportunity to see the connections within the community and how a thread of dedication and work joins people together. 
Among those present were Tim Agius, Chair of the Aboriginal Reference Group, and Andrew Wilson, a finalist for the Premier's SA NAIDOC Awards (for the category of Lifetime Achievement Award) . We captured a moment when Andrew Wilson, interacted with copies of Nunga News which he was involved in publishing as part of the Aboriginal Progress Association. Both parents of Tim Agius were executives in the Association.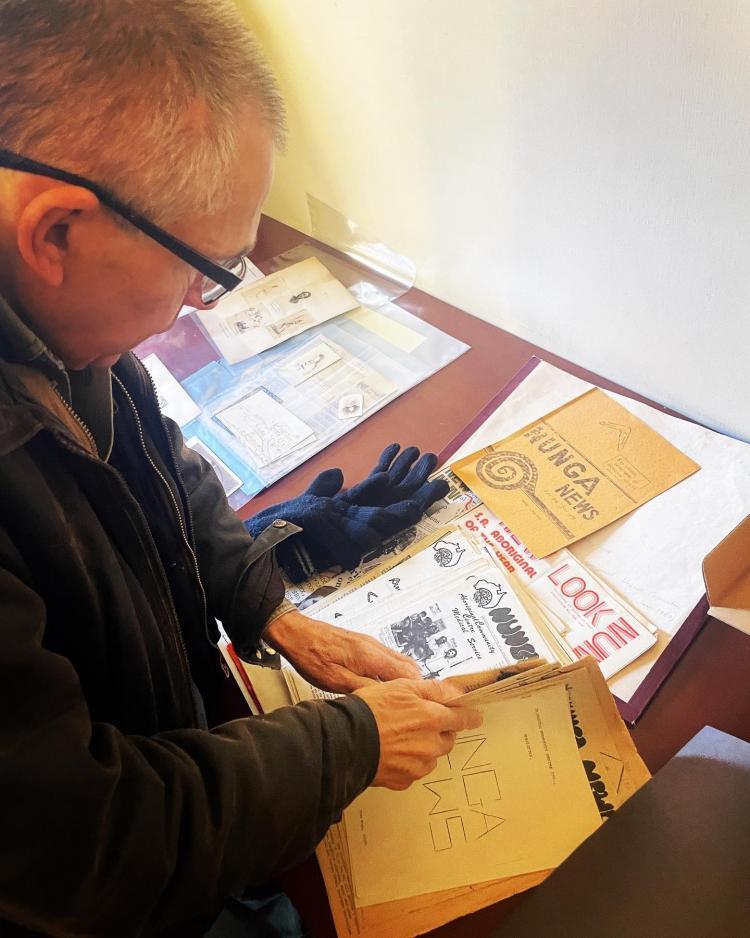 We wish to thank the members of the Aboriginal Reference Group and the teams at the State Records and the State Library for creating and establishing a strong community that cares for the heritage and collections of South Australian Aboriginal people held in both organisations. 
Tony Caruso, Jenny Caruso, and Denise Noack looking at photographs from the State Library's collection.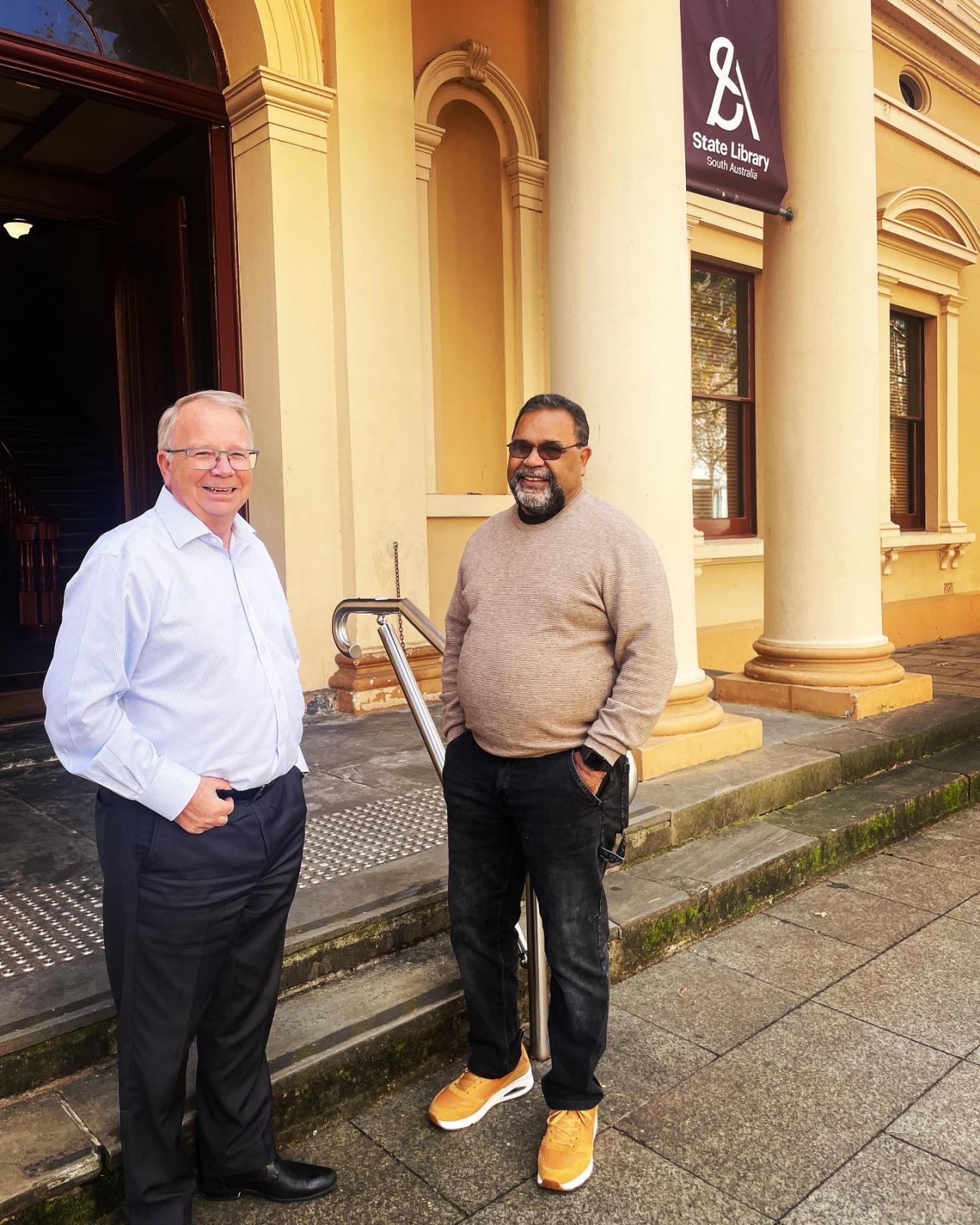 Geoff Strempel, Director SLSA and Tim Aguis, Chair ARG, outside the Institute Building.