Tea. Who hasn't gasped for a cuppa at the end of a busy day?
Tea is the world's most consumed drink, besides water. Just saying. Tea is an ancient drink of deep cultural significance in many societies where it is served with great ceremony, and drunk for its refreshing, soothing, or comforting qualities. There are health benefits too – different teas can have anti-inflammatory, antioxidant and sedative properties.
International Tea Day was first observed by the United Nations in 2021, after being designated in 2020. The observance aims to promote the sustainable, ethical growth, processing and consumption of tea, upon which many people in India, Sri Lanka, Africa and Asia depend for their income. Methods which favour sustainable tea production can reduce poverty and hunger, empower women who are heavily involved in picking the leaves and foster the ongoing care of the soil. As tea production is very susceptible to the effects of climate change, some countries are experimenting with adaptation measures to ensure the longevity of tea production. It is also hoped that the people who produce tea will take to drinking tea, as well as those in the countries they export to.
Since the 19th century children in the Western world have played with toy tea sets to mimic the tea-drinking rituals of adults with the bonus of learning the niceties of being 'at table'. During the mid to late 1800s there was an expansion in the toy trade and as a result, china and earthenware tea and coffee sets were manufactured for children, especially small girls. These playthings are distinct from the exquisite porcelain miniatures intended for collectors, as they were designed to be played with. Many of the tea sets that now exist in collections are no longer complete and many show the signs of the hard use they were put to by their young owners.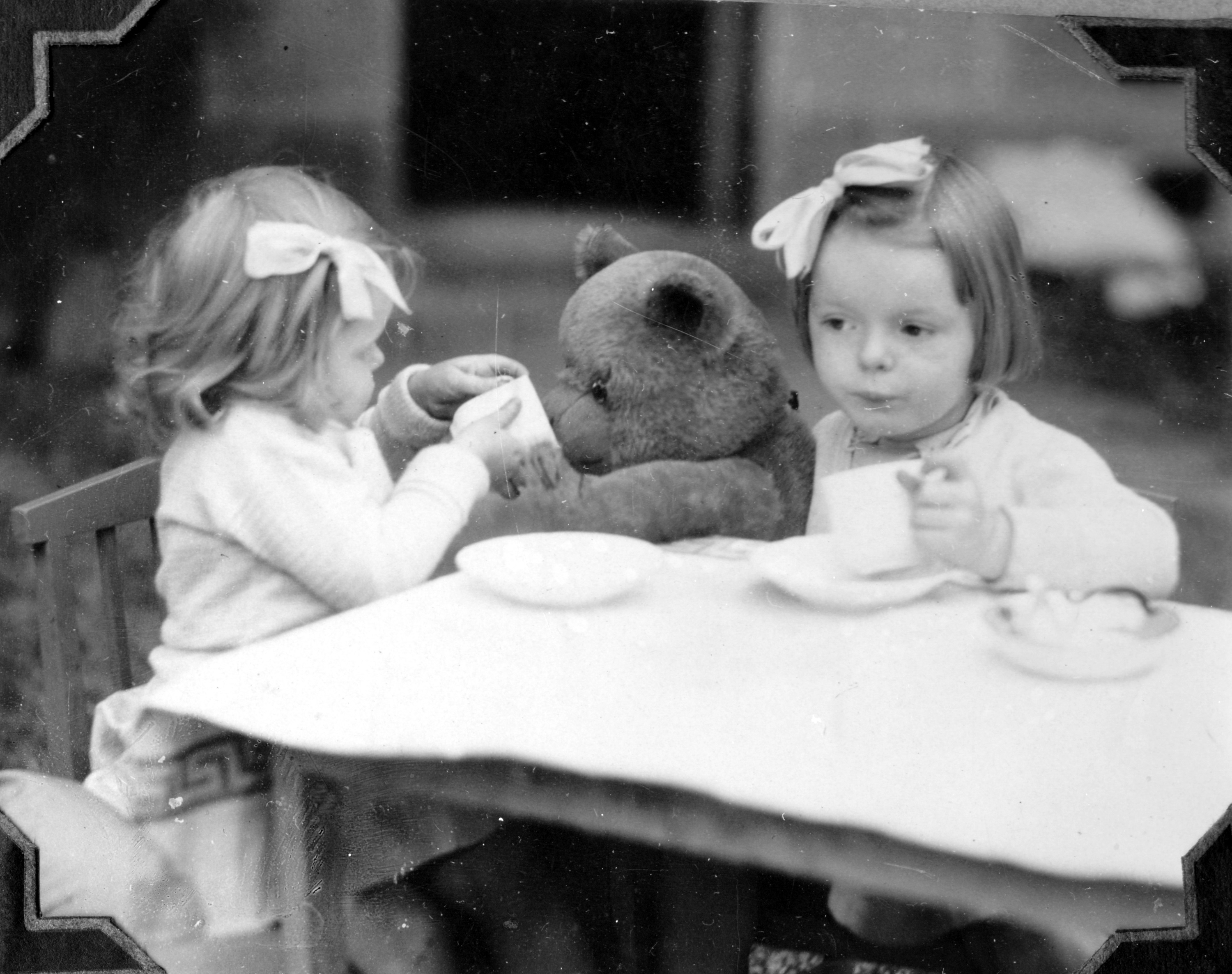 The State Library of South Australia has many examples of children's tea sets, plus photographs, catalogues and other resources which reflect our use of tea for refreshment and ritual.This Scottie dog tea set, made in 1934, has all the signs of a well-used set – chips, cracks and breaks. It was kindly donated to the State Library by the same lady who had played with the doll 'Elizabeth' also known as 'Big Sleepy' and she used this set to take tea with her dolls. Word has it that the dogs represented in this tea set are Western Highland terriers. What do you think?
Here we have Doris, Gweneth and Leslie Johnson of Bordertown holding a very civilised dolls tea party using a doll-sized tea service, and other quaint trimmings, in 1904. Doris, the eldest child, is holding the cat. Their parents were William Albert Johnson who was head-master at Bordertown school from 1902 to 1912, and Sylvesta Mary Amelia nee Ward. Leslie Johnson grew up a handsome young fellow and went on to serve with the 3rd Light Horse in Egypt during the First World War. By then his father was working at Underdale school. You can find out more @ Papers relating to No. 2447 S/Sgt. L. A. H. Johnson, Headquarters, Cairo (late 3rd Light Horse)
Children Rosemary and Gabrielle take tea on the lawn with their dog, in Largs Bay, August 1948. The tea things are carefully set out on a rug, and to the left we can see a small open case in which the tea set was probably stored. Bliss.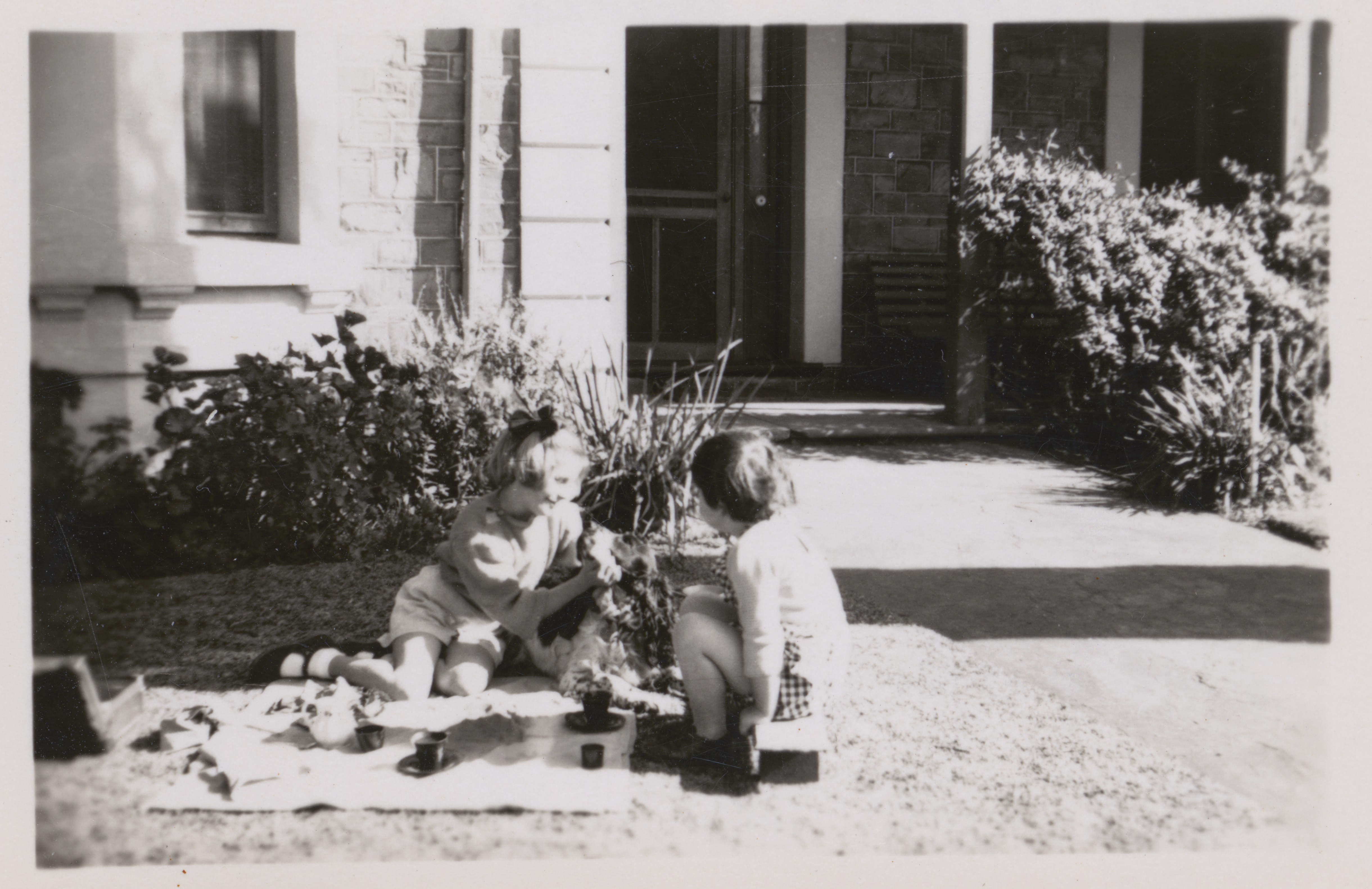 Illustrator Honor C. Appleton created this evocative watercolour,"Oh, I wish you could have seen the party!", for the children's classic 'Josephine's happy family', (London, Blackie and Son, [1924]).The tiny tea service is arranged on a side table and the dolls are sat attentively for this tea ceremony. The tea is being poured by Josephine, with much grace.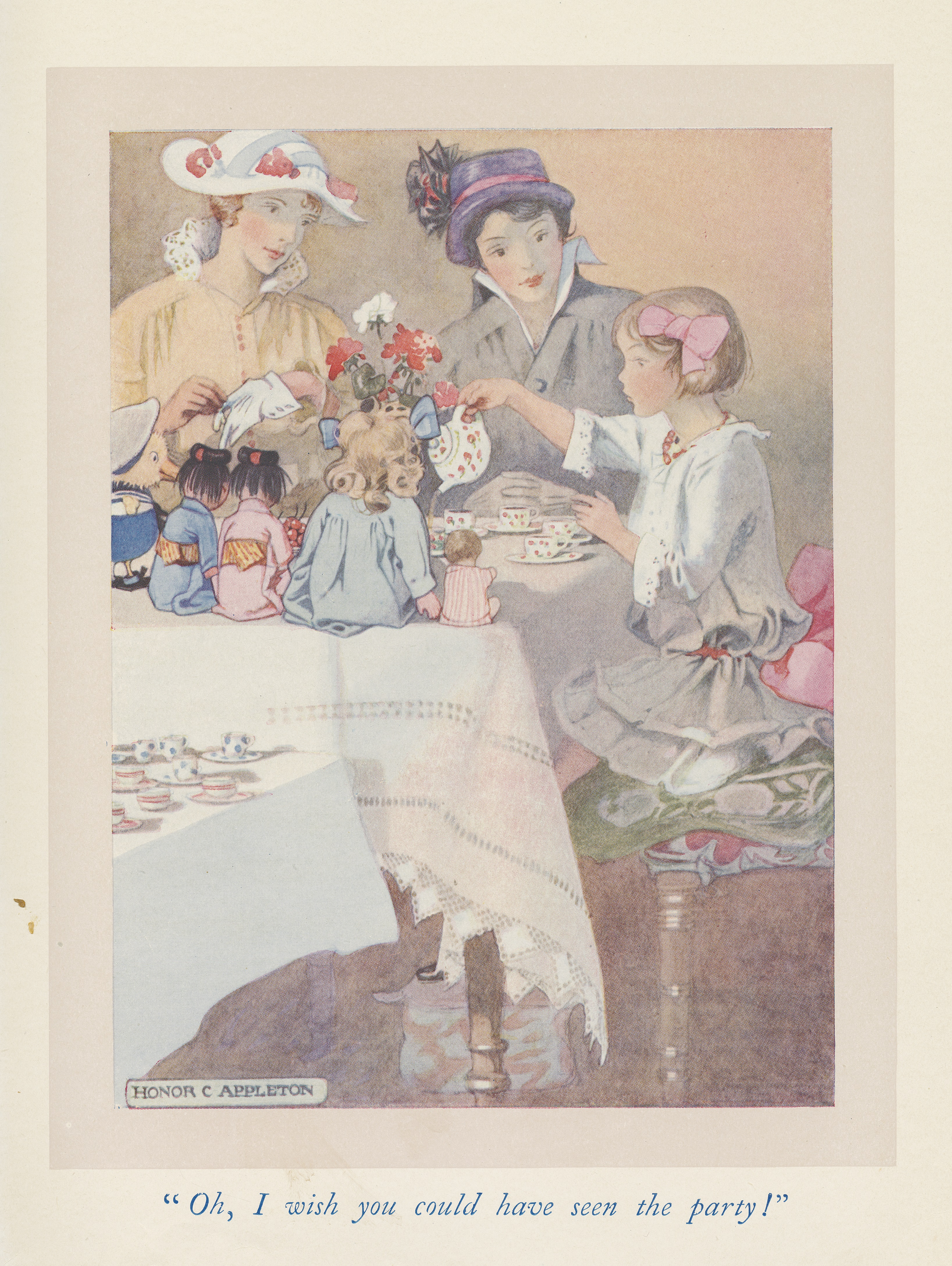 The Josephine series of books by H. C. Cradock [Augusta Whiteford] featured an eight-year-old girl whose many dolls kept her company, as she was an only child, like the author's daughter.
Oh look! It's time for a cuppa…just be warned that drinking tea can lead to eating biscuits.
Written by Denise Chapman, Curator - Engagement
Headline image: Outdoor afternoon tea, ca. 1906, Packer Family Collection, SLSA: B 69727/198