The Royal Adelaide Show holds cherished memories for many South Australians. From riding a tractor for the first time to watching cattle being judged or taking part in the baking competition, there are always things to watch, learn, and experience.
Where it all began
The idea for holding an annual show started in 1838 when a group of early settlers with interests in agriculture, pastoralism, and horticulture formed the Royal Agricultural and Horticultural Society of SA Inc. The society wanted a way to exchange ideas and enhance the beginnings of South Australian rural industries, and they believed a 'Show' day would be just the ticket.
The first recorded Show was held in the yard of Fordham's Hotel on Grenfell Street, on Tuesday 8 December 1840. It was a small, one-day, affair and was an exhibition of products which included wool, wheat, oats, barley, maize, cheese, potatoes, onions, cereals, and leather. Since then, the Royal Agricultural and Horticultural Society has fostered and encouraged the rural industries of South Australia through the staging of displays and rewarding of excellence.
A well-designed Show exhibition display was vital for ensuring the success of promoting a product. An opulent display could attract potential customers and invite them to learn all things agriculture. The State Library holds numerous photographs that show the remarkable imagination used to display agricultural products over the decades.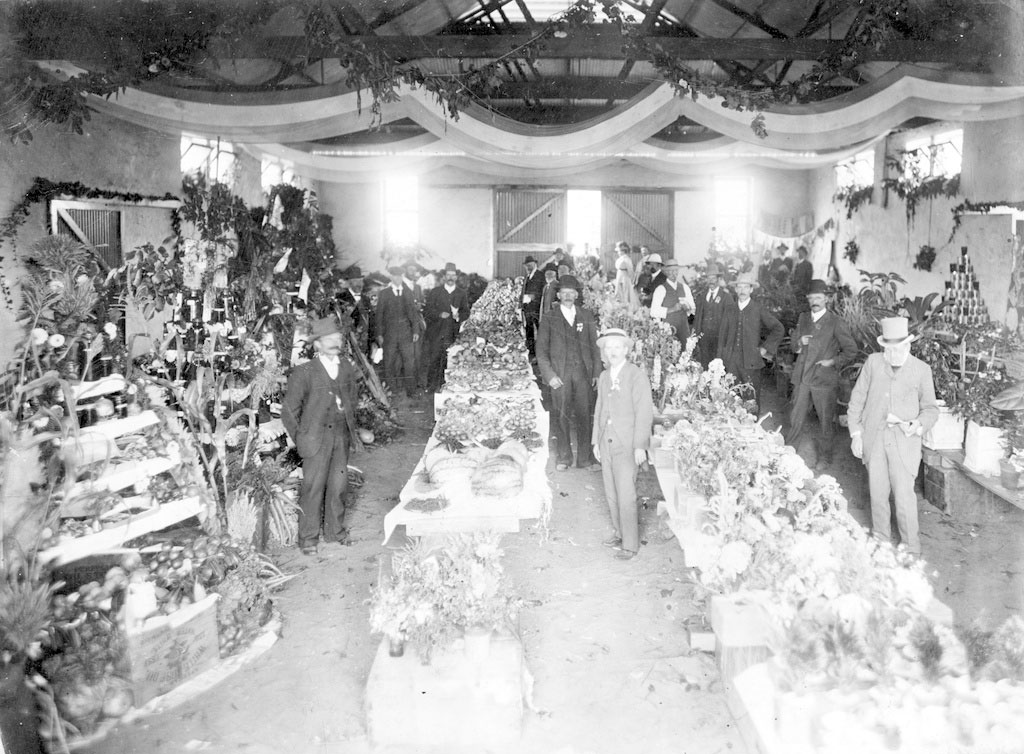 Seeds, grains and wheat 
Walter Hackett was a well-known South Australian nurseryman of E.&W. Hackett, seedsmen of Rundle Street, Adelaide. Walter was familiar with presenting products, and customers entering his shop were rewarded with fine displays of flowering and forage plants as well as seeds and other essentials for the garden. He successfully developed new strains of seeds and grain crops and represented his business at the International Exposition in London where he won Gold Medals for his exhibits of Australian cultivated seeds.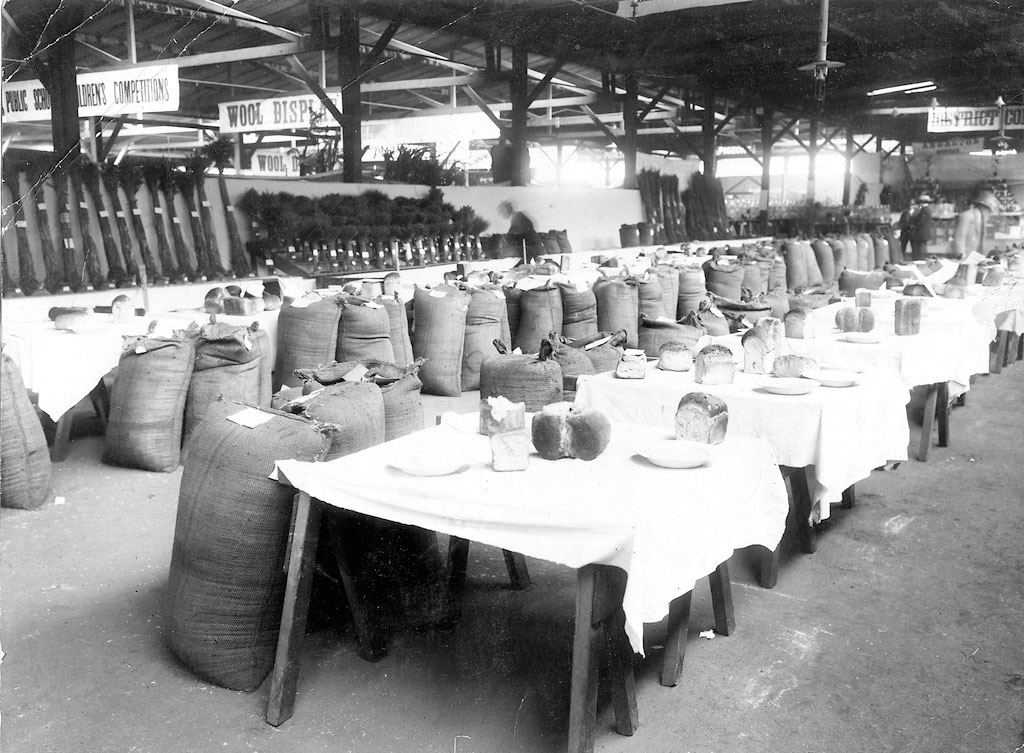 Wheat has played a prominent role in South Australia's prosperity and wheat growers have maintained production despite facing drought, soil deficiencies, disease and weeds. South Australia's grain industry produces and exports premium white wheat suitable for pan bread, flat bread, bakery products and some types of noodles and durum wheat for pasta. 
Citrus and orchard development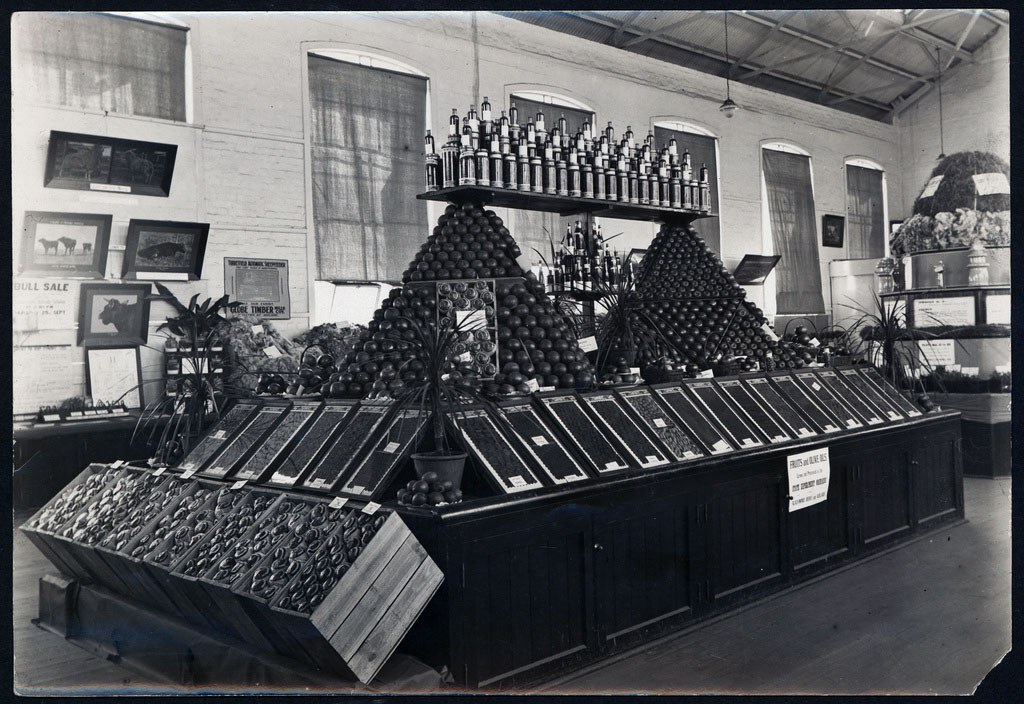 During the late 1920's the state government of the day, the Liberal Party of South Australia, strongly supported the agriculture industry because of its contribution to the South Australian economy. Post WW1 saw rapid growth of dried fruit production and exports. The development of Soldier Settlement orchards in the Riverland fostered expansion of fruit and vine plantings. The Berri Experimental Orchard played a key role in providing training programs for returning WW1 servicemen.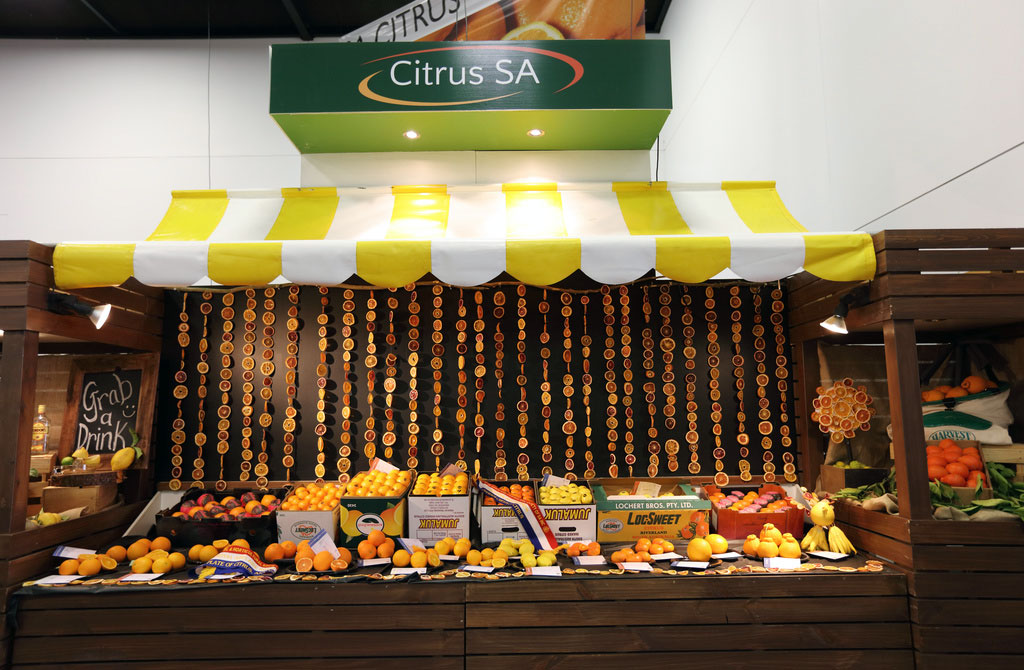 Varieties of oranges were initially grown near Adelaide, mainly along the Torrens and Little Para Rivers, but by 1912 districts like Renmark, Berri and Waikerie were recognised for superior yields and better eating and storage qualities. Post WW2, many citrus districts located close to Adelaide were developed for housing and by the 1960s the majority of South Australia's citrus was being produced in the Riverland. The Royal Show allows the public to meet citrus growers and ask citrus questions, taste and purchase a variety of goods, and get information on how to manage fruit fly. 
The importance of wool 
For many years, wool was the most important product to the Australian economy. In South Australia the Onkaparinga Woollen Mill Company was formed in 1928 and there was a time when almost every Australian household had an Onkaparinga blanket with its distinctive checked patterns. As well as blankets, the Mill wove car upholstery, army uniforms and airline blankets. The Mill was a major employer in the region with most of its workforce being women because they were considered to have more manual dexterity to work with thread than men.  
Dairy and the iconic Farmers' Union Iced Coffee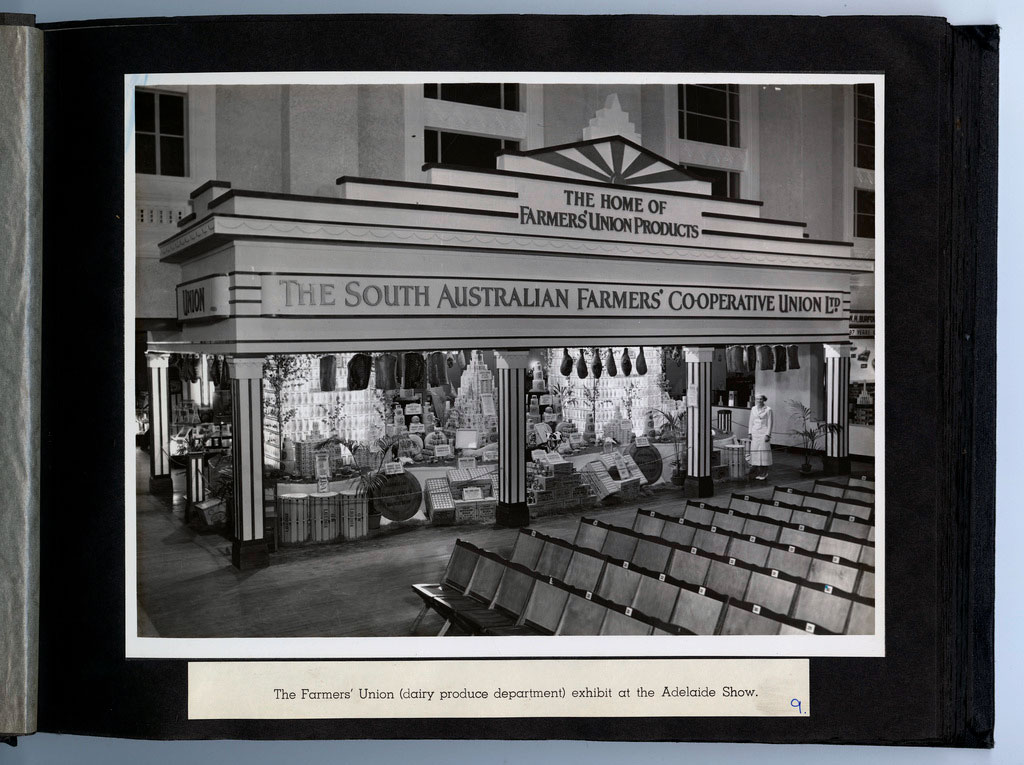 The South Australian Farmers' Co-operative Union was founded in 1888 at Jamestown to combat the tension and effects of low agricultural prices and the increased power of sellers and dealers. For many years dairy was a thriving business, with the Union opening a factory producing butter in Stansbury in 1923. In 1977 Farmers Union Iced Coffee was launched, and the brand achieved iconic status in South Australia that is thriving to this day with the product  available in all other Australian states and territories.  
Here's a interesting fact - so popular was the Farmers Union Iced Coffee that locally made cars, the third generation Mitsubishi Magna and first generation of the Holden Cruze, were designed to hold both normal round drinks and the square Farmers Union Iced Coffee cartons. 
Written by Sue Ward, Archivist, Archival Collections. Photographs sourced by Joanne Alton, Collection Support Officer, Archival Collections.