Spoken word was difficult to record because the sound waves did not move the diaphragm on the phonograph very much. Louder singing wiggled the needle more and therefore made a much better recording like this one of Thomas Mitchell singing the hymn Rock of Ages:
There are also some poetry recordings on the cylinders which illustrate the way people used to speak in the early 1900's - it's like listening through a window to the past. The following recording is Harriet Rebekah Mitchell, Thomas Mitchell's third wife, reciting the poem Crossing the Bar:
The Thomas James Mitchell collection contained quite a few commercial records which gives insight into what the family was listening to at the time, including Australian bass-baritone and songwriter, Peter Smith Dawson: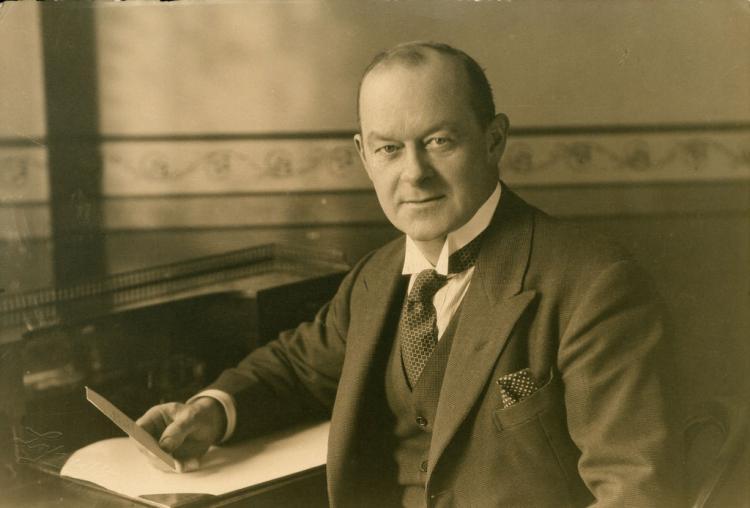 Dawson was born in Adelaide during 1882 and as a child attended the East Adelaide Public School and then Pultney Grammar School. He first studied singing under the later CJ Stevens of Adelaide and then in England 1902-06 under Sir Charles Santley, London. His first phonograph recording was in 1903, followed by his first gramophone record released in 1904. A popular and prolific artist, he recorded over 2000 titles for the gramophone. Ten million recordings of his voice had been sold by 1930. 
More to explore 
Discover more of our audio-visual treasures on the Digital collections website and the State Library's YouTube channel.
Photographs of the Edison phonograph and wax cylinders, SLSA: D 8827(Misc) 
Thomas James Mitchell is featured in this article: Australian Christian Commonwealth (SA : 1901 - 1940), Fri 23 May 1902, page 13 A Methodist Veteran.
Rubery, M 2016, The Untold story of the talking book, Harvard Press, Massachusetts